Leo Nouhan, Of Counsel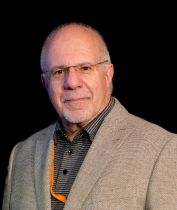 Biography
Leo A. Nouhan is a health care law attorney specializing in legal advice and counsel to a variety of health care professionals, hospital systems and health plans on matters including provider reimbursement contracting, employee benefits, Medicare and Medicaid contracting and compliance, ERISA and HIPAA compliance, billing disputes, utilization and credentialing issues, and audit matters.

As a seasoned litigator in both state and federal courts, Leo has defended health care insurance companies and individuals in ERISA benefit disputes, fiduciary duty class actions and complex commercial contract litigation involving allegations of corporate fraud. Leo has also handled subrogation matters on behalf of self-funded health care plans and commercial health insurance carriers.

He is experienced in defending contributors to Taft-Hartley plans in health care benefit and withdrawal liability disputes, as well as in defending companies in investigations and litigation conducted by the State of Michigan Office of Insurance and Financial Regulation and the U.S. Department of Labor. Leo has also represented many health care professionals in administrative licensing disputes and complaints and has assisted with billing and reimbursement disputes between providers and payors.

As a counselor, Leo has advised health plan sponsors and administrators on ERISA's reporting and disclosure requirements; health plan carriers and employers on COBRA, HIPAA, ERISA fiduciary duty, and prohibited transaction rules; and fund managers and service providers on health plan assets issues. With his experience as an in-house health care attorney for Blue Cross Blue Shield, Leo is familiar with provider and hospital reimbursement contracting, compliance and audit issues as well as claims processing disputes and the utilization review process.

Leo's experience at Blue Cross Blue Shield gives him a valuable perspective on the unique challenges of health insurance carriers, managed care health plans, employers, hospitals and health care providers in Michigan and equip him to provide advice on how to manuever through the challenges presented by the ever increasing regulatory environment.
In addition to his legal career, Mr. Nouhan is a Board Member of Kevin's Song, a non-profit suicide prevention organization and acts as the coordinator of the annual Kevin's Song Conference on Suicide, the largest state-wide professional symposium dedicated to education and the prevention of suicide.
Mr. Nouhan is a frequent speaker on health care issues and also presents to various groups on suicide prevention and the need for more collaboration among non-profits, the mental health provider community and state and national policy makers about the need for more resources and better access to suicide prevention and mental health services.